Testimonials
Here's a small sampling of what our customers are saying about DERMagic products.
In November last year I re-homed a lovely black Labrador. He had alopecia and I was told not much could be done apart from treatment with steroids and antibiotics (which made him very sick) – UGHH!! As well as being expensive this causes lots of problems – so I started to look for an alternative and eventually discovered DERMAGIC. I was very sceptical but was willing to try anything to help my dog and so I ordered the Dermagic system. Wonders will never cease! Within 2 days hair started to grow on the bald area and now he has a full coat of hair again. The terrible itching and scratching has also stopped. Although it was a bit messy rubbing in the lotions my dog loved it and he smelled lovely as well (wonderful bonus).This treatment really does work.
Monica
(Eastbourne, East Sussex)
The hair regrowth on bald areas is amazing! It's a transformational experience, after spending $3000 in vet and dermatologist visits.
- Kyle Shepard, San Diego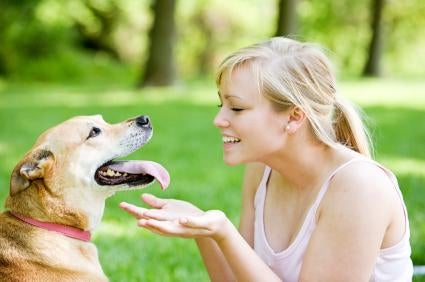 This is the BEST product on the market. My maltese started to grow his hair back over night...yes, overnight! He actually had stubble the next morning. Now his coat is growing in beautifully! I bought the lotion first and now I have the shampoo and conditioner and I will ONLY use these products on my Divo from now on! Awesome!
-Andrea Nichols-Everett
Dear Dr Adelia,I just want to let you know that I am amazed at your product (the Skin Rescue Lotion). It's been 2 wks since I started using it on my dog and I can't believe it cleared up all his hot spots so fast! He is all bouncy and active again compared to the miserable dog I knew 3 months ago. He was itchy all over then, with reddish inflamed skin. He would shiver when I touched him and was generally lethargic. I tried all kinds of anti fungal cream I could get hold of and some antibiotics from the vet. Nothing quite worked and if it did, it was very short-termed. Thank you so much for this wonderful product. What I really liked about it is that it not only heals the hot spots fast, but it is all natural. This gives me the confidence to use it without fear of my dog accidentally licking up some nasty chemical! I am so glad I chanced upon your website.With warm regards,
- Mei-Woong, Singapore
DERMagic's Hot Spot lotion brought my English Bulldog (Lola) immediate relief from itching and what the Vet thought was seasonal alopecia on her flanks. Her skin in both areas became more flexible and we noticed her fur has begun to grow back. - Jim K., Kirkland, WAFleas left our Newfoundland itching and scratching, and in misery with open sores. We tried everything, including all the usual veterinary treatments, but DERMagic's penetrating Hot Spot lotion is the ONLY thing that works.
- Julia H., Fox Island, WA
Thanks to the wonderful DERMagic products, Sundae's back, which has been completely bare for months, now has hair growing! And, the bad odor has totally disappeared. I ordered some more tonight.
- Dr. Felicia J., Ridgeland, MS
My Cocker Spaniel Ginger and I wanted to say: DERMagic has really been helpful; extremely helpful. It has cleared up Ginger's condition, tremendously. It is kinda magic. Really appreciate it. Ginger does too. And now her hair's growing back. We'll spread the good word!
- Tom S., Chicago, IL
I have a 6-year-old Westie who about two years ago developed lesions on his nose, and he would rub it on the carpet, or scratch until it would bleed. The vet prescribed antibiotics, which made them go away for about a month, then they would reappear. After a couple of visits the vet said she had no idea what they were and suggested a biopsy, which I decided I would do only as a last resort. It was also suggested that he see a "Westie allergy specialist." Several different products were recommended, none of which had any affect on the problem. Before having the biopsy done I thought I would give your product, Hot Spot Salve, a try. I purchased a jar, used it as directed for three days, the lesions disappeared, and after two months have not returned. The dog does not rub his nose, the sores are gone, and the hair has grown back where it had been rubbed off. I am not sure what is in your product that worked, but it sure did. I willrecommend this product to all the Westie owners I come in contact with. - Paul MeshkeI have a mini-poodle that is black and I have tried numerous products to help with flaky skin. The salt scrub worked the very first time I used it!
- Kandis, Le Chic Pet
I rescued a Dogue de Bordeaux with serious skin issues. We tried everything without success, until finding your products. After a few applications of your Hot Spot Lotion, the improvement was remarkable. This product does just what it claims to do!
- Marie D., Wharton, NJ
Our Dachshund Slinky had terrible hair loss, hot spots, and was miserable. After a very expensive trip to the vet with variable results, we decided to give DERMagic a try. Within a couple of days we could actually see results. It was so fast. And, unbelievable that something really worked as promised. We are now firm believers in DERMagic and never want to be without your products in our home. Slinky is so happy and playful now.
- The F. Family, Altamonte Springs, FL.
The Hot Spot Lotion is AMAZING! Overnight the scabby stuff on my cat's back was GONE! I was completely blown away. I have used two different spray-on skin products recommended by a vet that did nothing for her skin, and in one day your product gave instant relief! Thank you so much, Dr Adelia!
- Lee T., Edmonds, WA.
Rusty had hundreds of Mitaban dips and was taking shots to boost his immune system. Nothing was helping, until DERMagic. He's better than he has ever been, and even my neighbors commented on how much hair has grown back. I told my vet about DERMagic too!!!
- Julie E., Douglassville, GA